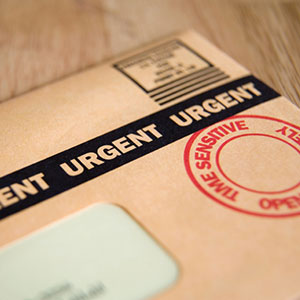 Manufacturers design and build products, and contacting them might be the best tactic if a product like a submersible pump fails in the field. Source: iStock
Recently, a drilling contractor called me to ask my thoughts. I will withhold the names to protect the drilling contractor, the supplier and the manufacturer.
Apparently, the variable frequency drive pump had overheated and destroyed itself. In doing so, it also overheated the well casing. That caused the casing to collapse, preventing the removal of the pump. The drilling contractor was, after some serious effort, able to remove the casing and pump from the well. This, of course, destroyed the well.
I was advised that the contractor was forced to drill a replacement well for the new home.
The well-known and respected supplier offered to make some financial adjustments on the next few pumps that the contractor purchased. The contractor felt that that wasn't fair … hence his call to me asking my thoughts.
My recommendation was not to pursue any legal action; to do so would only bring satisfaction to lawyers. Plus, the contractor would probably be forced to find a new supplier.
First, my recommendation was to ask the supplier specifically whom to write to at the manufacturer and the address of that person. Then write a letter to the manufacturer stating what happened, the result of the overheated motor and what financial rectification would ensure the driller's continued use of their product.
Secondly, to ensure follow up, send a copy of the letter to the supplier and keep them abreast of all further communications. I would further note in the letter to request only a written response. Telephone calls would neither be accepted or returned, and considered non-response.
After 15 days, if the contractor hears from no one, send another letter — this time, a certified letter — marked as a "second notice." If the contractor hasn't received agreeable and acceptable compensation after 60 days, I would find another pump manufacturer and consider searching for another supplier.
Many contractors aren't comfortable writing letters so I suggested that the contractor dictate a letter to their secretary, their wife or a professional to write the letter. Never try to settle grievances by telephone as they are impossible to file.
Note: Suppliers only sell products and therefore they can make only minimal adjustments to grievances. Manufactures design and build the products to sell to suppliers. You, the contractor and the end user, are the research and development people. Without your input, the manufacturer is limited to their own research and development to improve their product. Many times, your input helps them improve their product.
I talk to many drillers all over the world. Some contractors have had great success with VFD pumps and others tell me that they would never install another one.
Personally, I love new technology. But I also know that water and computers don't mix well. VFDs require more technology, training, instruction and experience from installers. VFD pumps are in and are improved almost daily. VFDs are much more expensive and complex than conventional pumps but they will continue to get better and are here to stay.
My dad and I installed one of the first REDA submersible pumps manufactured in Bartlesville, Okla., in the '50s. We had won the pump at a Water Well Exposition in Enid, Okla. REDA sent an engineer to assist us installing this pump. My dad said that there was no way that an electric motor running under water could last. I wanted to test new technology. That pump lasted over 20 years.  ND
---
For more Porky columns, visit www.thedriller.com/porky.