In this episode, anchor Brock Yordy wraps up a talk with water law expert Jesse Richardson we started last week. Richardson this week gives us the rundown on droughts in the parts of the U.S., and what water scarcity means for the industry and its customers.
"We've had a long period of time where water has essentially been free or very low-cost," Richardson says. "I think that's over. I think we're going to have to start paying for water and we're going to have to start thinking about those people who can't afford to pay for water. How are we going to make sure that everybody has access to clean drinking water?"
This episode also features an interview with Derek McGladdery, president of Derex Inc., who talks to use about rig design and dual-rotary.
This episode covers:
Extreme weather events and construction site safety plans
Designing drill rigs to drill, set up faster and more safely
Dual-rotary drilling rigs
Droughts in the Western U.S.
Cuts to consumption on the Colorado River
Senior vs. junior water rights
Increasing costs for providing water
The role of domestic wells as part of water diversification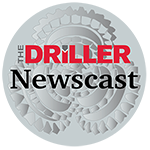 Click the right-hand menu for download options
Thanks for joining us. Tune in each Monday morning for the latest video or podcast. Whether you're at your desk or on the way to the jobsite listening in the truck, start your week with us. You can also find our show on Apple Podcasts and Spotify.
Drilling expert Brock Yordy is a regular The Driller contributing writer. Send news tips and interview suggestions to questions@askbrock.com.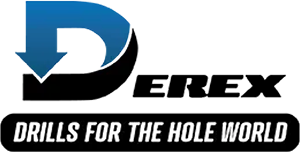 This episode of The Driller Newscast is brought to you by Derex Inc.