Marc Blais, vice president at Xylem Inc. Applied Water Systems-Americas has been named to the Water Systems Council (WSC) board of directors.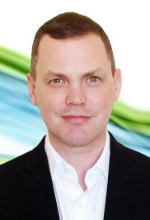 "I look forward to making a significant contribution in helping further the goals of the Water Systems Council," says Blais.  "The organization has a lot of momentum going into 2015 with the recent introduction of the Water Supply Cost Savings Act in Congress, and I am honored to be working with my peers in finding economical solutions to America's access to water issues."
Blais has been with Xylem since 2011, when he was brought on as managing director of Applied Water Systems-Canada. Now his responsibility for sales, distribution and customer service has expanded to include the U.S., Canada and Mexico.
"Marc's extensive management experience will be an invaluable resource for our board," says Steve Anderson, WSC board president.  "We have many exciting national initiatives underway that affect the water wellindustry and we look forward to utilizing Marc's expertise to bring them all to fruition."
The Water Systems Council works to protect groundwater and to ensure private well users in the United States have safe, reliable drinking water.
Xylem, based in Rye Brook, N.Y., serves the public utility, residential, commercial and agricultural markets with a variety of pump and water treatment products. The company has about 12,500 employees worldwide.
For more information on Xylem, visit www.xyleminc.com. To learn more about the WSC, go to www.watersystemscouncil.org.