Franklin Electric announced that Gregg C. Sengstack will take over the reins as CEO of the company after the retirement of R. Scott Trumbull. Trumbull will, however, continue in the role of chairman, a non-executive position.
"Gregg is a strong leader and excellent strategist," Trumbull said. "He has been a critical part of Franklin Electric's success over the past 25 years and we are very confident he will lead the company to even greater levels of growth and profitability in the future."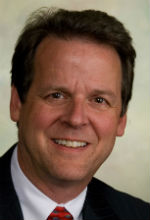 Sengstack
Sengstack, 55, has worked with Franklin Electric since 1988, most recently as president and chief operating officer. He also worked in other roles, including senior vice president and president of the company's Fueling Systems and International Water Group, and as chief financial officer. He holds a master's in business administration from the University of Chicago Graduate School of Business.
"The Board of Directors has planned this transition for several years and we have the utmost confidence that Gregg is prepared to lead Franklin Electric," said David M. Wathen, chairman of the corporate governance committee for the company's board of directors. "We would like to express our sincere gratitude to Scott for all of his many accomplishments as the chief executive officer of Franklin Electric over the past eleven years."
Trumbull joined the Franklin Electric board in 1998 and was named chairman and CEO in 2002. Under his guidance, Franklin Electric shifted focus from supplying submersible motors to pump manufacturers to supplying pumping systems to distributors. Revenues grew to $965 million, more than a third of which come from developing international markets. Market capitalization jumped from $520 million to about $1.9 billion.
Franklin Electric offers an array of systems and components for moving water and automotive fuels. It serves residential, commercial, agricultural, industrial and municipal customers around the world. For more information, visit www.franklin-electric.com.