Boart Longyear announced that founder Edmund J. Longyear is nominated for inclusion in the International Mining Technology Hall of Fame.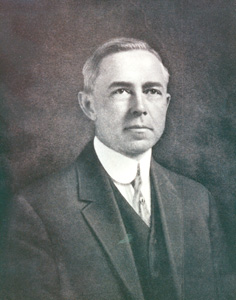 Edmund J. Longyear
"We were excited to hear that Mr. Longyear has been nominated for this international award. As an early leader and innovator in exploration mining, he help set the stage for our industry to grow to where it is today," said CEO Richard O'Brien. "Boart Longyear continues to honor his legacy by developing innovative drilling methods, performance tooling and equipment."
Longyear is nominated for his contributions to the U.S. iron ore mining and steel industries in the early part of the 20th century. He founded E.J. Longyear, the company that would eventually become today's Boart Longyear.
The company said in a release that Longyear drilled his first diamond drill core hole in northern Minnesota's Mesabi Iron Range in 1890. His company, E.J. Longyear, developed the wireline-retrieved Q core barrel, which "revolutionized the exploration business in the 1960s."
A panel of 200 mining, exploration and processing industry leaders will choose 14 people for the Hall of Fame from a list of accepted nominations. Inductees will be announced in Salt Lake City on Feb. 22, 2014. Nomination categories include: safety; exploration; underground development, production, load and haul, and support; surface production, and load and haul; software and others.
Longyear is already in the National Mining Hall of Fame in Leadville, Colo., having been inducted in 1990.
 Boart Longyear, based in Salt Lake City, offers drilling services, equipment and tooling for mining and other drilling sectors worldwide. For more information, visit www.boartlongyear.com.