National Driller previously reported that Edmund J. Longyear, the "Longyear" in the company name Boart Longyear, was nominated for the first class of the International Mining Technology Hall of Fame. Well, his induction happens this month.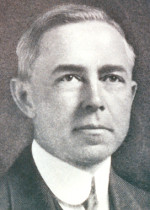 Edmund J. Longyear
Longyear will be among 14 inductees welcomed into the hall during a ceremony Feb. 22 in Salt Lake City.
"Edmund truly was a pioneer in mineral exploration and drilling," said Boart Longyear President and CEO Richard O'Brien. "He deserves the recognition that the International Mining Technology Hall of Fame bestows upon its inductees."
The company said last fall that Longyear drilled his first diamond drill core hole in northern Minnesota's Mesabi Iron Range in 1890. His company, E.J. Longyear, developed the wireline-retrieved Q core barrel, which "revolutionized the exploration business in the 1960s."
A panel of judges picked inductees in safety; exploration; underground development, production, load and haul, and support; surface production, and load and haul; software and other categories. Longyear won the exploration nomination.
Longyear is already in the National Mining Hall of Fame and Museum in Leadville, Colo., having been inducted in 1990.
Boart Longyear, based in Salt Lake City, offers drilling services, equipment and performance tooling for the mining industry. The company has more than 9,000 employees worldwide, manufactures equipment in six global factories, and sells to customers in more than 100 countries. For more information, visit www.boartlongyear.com.