Have you led an effort to install 100 wells across Africa from Kenya to Cameroon? Neither have we. But Youtube powerhouse Mr. Beast has. Anchor Brock Yordy celebrates the accomplishment and challenges Mr. Beast to come on the show to talk about it (and properly fitting PPE). You may roll your eyes and think, what can a Youtube celebrity contribute to our industry? Plenty. 
"We can't just throw madness because it's not a hydrogeologist or a driller or somebody talking about this," Yordy says. "We need more social media champions that have advertisers and millions of dollars to shed focus on this." 
Yordy also delivers updates on conservation in Colorado River Compact states and offers tips for safely bringing your kids to the jobsite for those awesome cross-generational photos. 
This episode covers: 
A rundown of PPE and safety for people of all ages 
The Colorado River Compact and managing historic Western droughts 
The recent agreement between Colorado River Compact states 
Cooperation on conservation among Colorado River Compact states 
Charity drilling for groundwater in underserved areas
Access to WASH: Water, Sanitation and Hygiene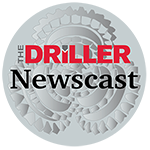 Click the right-hand menu for download options
Thanks for joining us. Tune in each Monday morning for the latest video or podcast. Whether you're at your desk or on the way to the jobsite listening in the truck, start your week with us. You can also find our show on Apple Podcasts and Spotify.
Drilling expert Brock Yordy is a regular The Driller contributing writer. Send news tips and interview suggestions to questions@askbrock.com.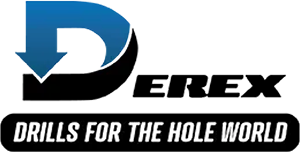 This episode of The Driller Newscast is brought to you by Derex Inc.