This packed episode features an interview with Christina R. Ekhoff, executive director of the Virginia Water Well Association, who talks about the group's training efforts and upcoming 75th anniversary, and ideas for appealing to a younger generation of workers. 
"In an attempt to help identify not only what that younger generation looks like, but then to market to them or advertise to them, we realized very early on that there was a lack of awareness on what the industry was, especially when it came to the career side of it," Ekhoff says. "So we're trying to address that." 
Ekhoff describes how. We also get into detail on the implications of the recent final Clean Water Act Section 401 Water Quality Certification Improvement Rule. First, a reminder on trench safety. 
This episode covers: 
Trenching safety 
Recent trench fatalities in the U.S. 
Trench protection systems and trench collapse 
The 2023 Clean Water Act Section 401 Water Quality Certification Improvement Rule 
How the updated Section 401 affects discharge to waters of the United States (WOTUS) 
Marketing drilling, groundwater careers to younger generations 
Using "vocational field trips" to expose young people to drilling fields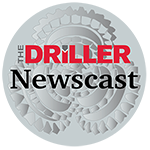 Click the right-hand menu for download options
Thanks for joining us. Tune in each Monday morning for the latest video or podcast. Whether you're at your desk or on the way to the jobsite listening in the truck, start your week with us. You can also find our show on Apple Podcasts and Spotify.
Drilling expert Brock Yordy is a regular The Driller contributing writer. Send news tips and interview suggestions to questions@askbrock.com.