Kelly McAndrew has joined Xylemas vice president of global public affairs. Her new role is effective immediately.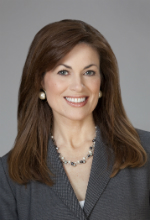 McAndrew
"Kelly is a seasoned corporate communications executive with a proven track record of developing and executing successful strategic communications plans," says Angela Buonocore, senior vice president and chief communications officer. "We look forward to Kelly's leadership in continuing to build the Xylem brand and sharing the company's results and progress with key external constituencies."
McAndrew will oversee global external communications, financial performance and key corporate issues. She is based at Xylem's global headquarters in Rye Brook, N.Y. and will report to Buonocore.
McAndrew received a bachelor's degree in psychology from the University of California, Irvine, and a master's degree in communications management from the University of Southern California, Annenberg School for Communication.
Most recently, McAndrew served as vice president, corporate communications at Cablevision Systems Corporation, a leading telecommunications and media company. She was responsible for leading the development of corporate communications strategies, overseeing media relations activities for the company's local media properties and directing the company's charitable activities.
Prior to her time at Cablevision, McAndrew served as senior vice president, corporate communications at Viacom Inc., a global entertainment company. There she led communications strategies related to the company's corporate, financial and regulatory activities. From 2000 to 2007, McAndrew oversaw global public and media relations activities for The Pepsi Bottling Group.  Prior to that role, she held both external communications and public affairs roles for Texaco Inc., where she worked for nearly a decade.  She began her career at Hilary Kaye & Associates, a marketing communications firm in Southern California.
Xylem, based in Rye Brook, N.Y., serves the public utility, residential, commercial and agricultural markets with a variety of pump and water treatmentproducts. The company has about 12,500 employees worldwide. For more information, visit www.xyleminc.com.