Lenny Newman has been appointed to the SJE-Rhombus board of directors.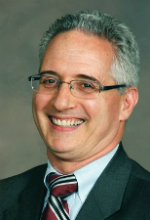 Newman
"Lenny is an exceptional addition to the SJE-Rhombus Board of Directors," says Dave Thomas, SJE-Rhombus CEO. "His extensive financial consulting experience advising companies on finance, audit, technology and growth will be a tremendous asset to our shareholders. I look forward to his contributions."
Newman has more than 30 years of experience in finance. He is the CFO of East View Information Services, a provider of native and translated foreign language information products and services. He is a board advisor for companies including Kona Grill, where he serves as the audit committee chairman and as a member of the compensation committee.  
He began his career in 1982 as an  accountant with  Arthur Anderson & Company. From 1989 through 1996, Newman served in accounting and finance management positions at Pepsi Co Inc. He then joined Border Foods Inc. as CFO to oversee finances for Kentucky Fried Chicken, Pizza Hut and Taco Bell. From 2004 to 2010, he served as CFO of Camillet Foods.
SJE-Rhombus is a manufacturer of control solutions for water and wastewater applications with 40 years in the business. It provides residential, commercial, municipal and industrial applications.  The company does business globally from six locations across the United States and Asia. To learn more, visit www.sjerhombus.comor call (888) 342-5753.