The National Groundwater Association (NGWA) has named Lauren Schapker as its second-ever government affairs director.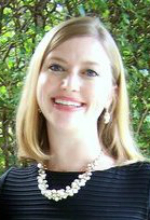 Schapker
She will replace Christine Reimer, who has served in the position since 1993 and plans to retire.
"Ms. Schapker brings a wealth of experience, a strategic mind-set, and a can-do attitude that will serve NGWA and its members well," says NGWA CEO Kevin McCray. "We were impressed with her proven experience at taking on legislative challenges and finding effective ways to achieve goals."
Schapker will start her new role Nov. 1. She will work from Washington, D.C., instead of NGWA's Ohio headquarters, where Reimer worked.
Schapker's chief responsibilities will include:
Guiding NGWA on its federal legislative and regulatory strategy and agenda
Helping develop policy positions
Assisting in developing federal initiatives that benefit groundwater and/or its businesses and professions
Providing information on groundwater and the groundwater industry to members of Congress and staff of relevant federal agencies
Understanding and ensuring NGWA meets requirements related to federal lobbying laws
Representing NGWA where necessary on government affairs-related issues.
Before joining NGWA, Schapker worked as director of governmental and political affairs for the Portland Cement Association. Prior to that, she was senior policy advisor for Xenophon Strategies. She has a bachelor's degree in finance and a master's degree in political science from Miami University in Oxford, Ohio.
"We look forward to applying her determination and resourcefulness to advancing the interests of the groundwater industry, which is vital to our nation's industry, agriculture, rural living and the environment," McCray says.
NGWA is a nonprofit that supports responsible development, management and use of water resources. It's comprised of groundwater professionals ranging from contractors to equipment manufacturers to scientists and engineers. To learn more about NGWA government affairs, visit the advocacy/awareness section on NGWA.org.