Xylem Inc. has been named to the Dow Jones North America Sustainability Index (DJSI) for the third consecutive year.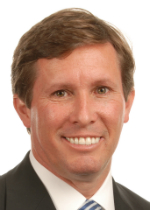 Decker
The recognition credits Xylem for ongoing sustainability initiatives. A total of 140 companies are named to this year's index.
"As a leader in water, sustainability helps drive the core of our business. Being named to the DJSI Index for North America for a third year in a row is a meaningful acknowledgment of the work we've done to advance sustainable business practices and solutions," says Patrick Decker, president and CEO of Xylem.
The Sustainability Index tracks the performance of the top 20 percent of the 600 largest Canadian and United States companies in the S&P Global Broad Market Index that lead the field in sustainability practices. 
It provides an in-depth analysis of economic, environmental and social criteria, including corporate governance, water-related risks and stakeholder relations, with a special focus on industry-specific risks and opportunities.  
The DJSI, launched in 1999, helps investors add sustainability considerations to their portfolios while encouraging companies to embrace sustainable practices.
"We are still at the beginning of our journey and we are dedicated to making continuous progress as we build world-class products and sustainable solutions to protect and preserve the environment and to strengthen the communities where we work around the world," Decker says.
Xylem, based in Rye Brook, N.Y., serves the public utility, residential, commercial and agricultural markets with a variety of pump and water treatment products. The company has about 12,500 employees worldwide. For more information, visit www.xyleminc.com.