Xylem announced it was, for a second year in a row, named to the Dow Jones Sustainability World Index and the Down Jones Sustiainability North America Index. The honors go to companies to recognize sustainability initiatives.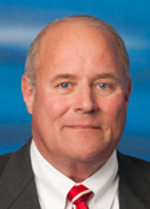 Loranger
"These are meaningful acknowledgments of the work we've done to advance sustainable business practices and solutions," said Steven Loranger, CEO and president of Xylem.  "As a leader in water, sustainability helps drive the core of our business. Because we see the benefits of balancing short- and long-term thinking with water issues, it's natural to bring the same mindset to all areas of our business.  Our products help our customers achieve their sustainability goals, and we are driving our sustainability program to all levels of our own company."
The Dow Jones Sustainability Indexes (DJSI) include companies that exceed in "economic, environmental and social criteria, such as corporate governance, water-related risks and stakeholder relations." The DJSIs launched in 1999 as a way to guide investors seeking companies with sustainable best practices.
Xylem also said it joined the Ceres company network. Ceres companies get guidance in identifying and working through sustainability challenges, and commit to a high level of environmental and social performance in business. The network includes more than 70 members in technology, apparel, foods, oil and gas, and other industries. Other members include Best Buy, Bank of America, Dell computers and Coca-Cola.
Xylem , based in White Plains, N.Y., serves the public utility, residential, commercial and agricultural markets with a variety of pump and water treatment products. The company has about 12,500 employees worldwide. For more information, visit www.xyleminc.com.