Hayward Baker Inc. (HB) has added Mark Rohrbach to the company's regional office in Seattle as a Senior Engineer. Rohrbach will focus on enhancing HB's design-build capabilities.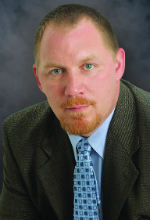 Rohrbach
"Mr. Rohrbach already has an extensive history with Hayward Baker, having provided quality design expertise for us in the past," says Mike Blanding, branch manager of the Seattle office. "His comprehensive skills will enhance HB's already established design-build capabilities here in this region."
Rohrbach has more than 15 years of experience with geotechnical engineering throughout the continental United States, Alaska and southern Canada. He has a bachelor of science in civil engineering and a master of science in civil engineering (MSCE-Soil Mechanics) from the University of Washington (Seattle).
His specialties include design of ground improvement systems, geo-structural design of underground projects, deep foundations, structural retaining wall design (temporary shoring and permanent wall systems) and deep access shafts. Major structures include power plants, dams, subway systems, elevated train systems, and large sewer and transit tunnel projects.
Rohrbach is a registered professional engineer in California, Oregon, Washington, Idaho, Texas, Nevada, Wisconsin, Hawaii and Alaska. He is also a registered professional geotechnical engineer in Oregon, and a professional engineer in British Columbia, Saskatchewan, Ontario and Alberta, Canada.  
Rohrbach is an active member of the American Society of Civil Engineers (ASCE), the Society of American Military Engineers (SAME) and the American Institute of Steel Construction (AISC). Currently, he serves as a director for the Tacoma/Olympia Section of ASCE. In addition, he served as the president to the Tacoma/Olympia Section of ASCE from 2010 to 2013, and president of ASCE's Seattle Section Geotechnical Group from 2005 to 2006.
 Hayward Baker, a Keller Group company, has worked in ground modification and site improvement for 60 years, and offers a range of foundation support and rehabilitation services. For more information, visit www.haywardbaker.com.