Hayward Baker has appointed Matt Redfern to the company's regional office in San Diego as a project manager.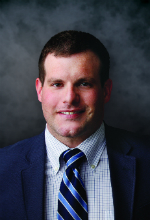 Redfern
"Matt is a welcome addition to an already strong project management team, says Dan Cadenhead, senior vice president of the Hayward Baker western region. "Matt brings a unique and valuable general contractor perspective to the table, and has already shown to be an exceptional and supportive team member."
He will be responsible for drilling projects along with procuring and managing earth retention throughout the West. Redfern will also oversee day-to-day project operations, estimations, proposal preparations and contract negotiations.
An expert in drilled foundation support, Redfern has more than 10 years of experience in engineering and construction management. He is skilled in technologies including drilled shafts, cast-in-drilled-holes (CIDH) and soil mixing among other things.
Redfern has previous management experience with roadway, bridge and railway projects. He earned a bachelor's degree in civil engineering from the University of Florida and started his career with Walsh Construction, where he worked his way up to project manager.
Redfern is heavily involved in industry organizations including the Deep Foundations Institute (DFI), the American Society of Civil Engineers (ASCE) and the Post Tensioning Institute (PTI). He is a registered professional engineer in the state of Illinois.
Hayward Baker, a Keller Group company, has worked in ground modification and site improvement for 60 years, and offers a range of foundation support and rehabilitation services. For more information, visit www.haywardbaker.com.