Thompson Pump and Manufacturing Company honored James Copeland as 2013 Branch Manager of the Year. Copeland managers the company's Summerville, S.C., location.
"Congratulations to James Copeland for his hard-earned and well-deserved designation as Branch Manager of the Year," said Chris Thompson, vice president of branch operations. "James' proven skills and experience continue to lead Thompson Pump as the premier manufacturer and service provider of portable pumps."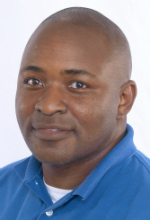 Copeland
Copeland joined Thompson in 2003 and worked as a mechanic before quickly rising in the ranks to service manager. The company promoted him to branch manager in 2005, leading the Fort Myers, Fla., location. He moved to the Summerville location in 2010. In addition to managing that branch, Copeland takes an active role in pump rentals, sales and support in 26 counties throughout South Carolina. The company credited him with streamlining branch operations, improving customer service in the region and exceeding growth targets.
Under Copeland's leadership, his branch received the company's President's Award for Excellence in Health & Safety, which recognizes branches with no OHSA-recordable incidents for three consecutive years. His branch achieved that feat for the years 2011-2013.
Contact the Summerville branch at 800-767-8507.
Thompson—family owned for 43 years—manufactures a variety of pumps ranging in size from two to 18 inches and with capacities up to 14,000 gpm. The Florida-based company sells and rents its entire line to customers in sectors including public works, construction, agriculture and mining. The company operates 21 branches throughout the United States and has a worldwide network of distributors. It also has achieved ISO 9001 quality certification for their Port Orange, Fla., manufacturing facility. For more information, call 800-767-7310 or visit www.thompsonpump.com.