Thompson Pump has promoted Bobby Zitzka to sales manager. He will work out of Port Orange, Fla., overseeing national, international and municipal sales.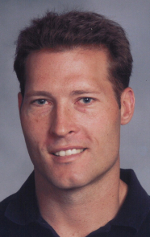 Zitzka
"Zitzka will be responsible for managing partner relationships, strategic planning, budgeting, business development and growth into new markets," said John Farrell, the company's vice president of sales. "He proved himself to be a strong leader as he oversaw the redevelopment and expansion of our Orlando branch, and managed the Central Florida territory for rentals, sales, and service. His comprehensive industry knowledge, strong managerial skills and ability to build solid teams will be key factors for Thompson Pump's continued growth and delivery of greater value to our partners in various markets."
During his time managing Thompson's Orlando, Fla., branch Zitzka was named branch manager of the year, and also recognized within the company for his leadership and safety record. Zitzka has a bachelor of psychology from the University of Florida and a master's in business administration from Rollins College.
Thompson—family owned for 43 years—manufactures a variety of pumps ranging in size from two to 18 inches and with capacities up to 14,000 gpm. The Florida-based company sells and rents its entire line to customers in sectors including public works, construction, agriculture and mining. Thompson also provides engineering and consulting services, as well as training.
 The company operates 21 branches throughout the United States and has a worldwide network of distributors. It also has achieved ISO 9001 quality certification for their Port Orange, Fla., manufacturing facility. For more information, call 800-767-7310 or visit www.thompsonpump.com.