Vermeer Texas-Louisiana added another facility to its portfolio of locations across Texas and southern Louisiana. The company held a grand opening for its branch in Midland, Texas, early this month.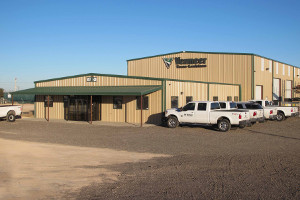 Vermeer Texas-Louisiana held a ribbon-cutting event Nov. 1 to celebrate the opening of the Midland, Texas, location. Source: Vermeer Texas-Louisiana
"We are excited to open a facility in the Midland/Odessa area," said Vermeer Texas-Louisiana CEO Whit Perryman. "As the community continues to grow, the Midland location will allow us to provide better service and support to our customers working in this region of the state."
The 8,000-square-foot facility sits on three acres in the southeast corner of Midland. It offers parts and service—both field and in-house—to customers working in the Permian Basin fields. The location features Vermeer's full line of equipment for sale and rent, including directional drills, vacuum excavators and trenchers.
Vermeer Texas-Louisiana was founded in 1978 as a full-service dealer for equipment from the Pella, Iowa-based Vermeer Corporation. For details, visit www.vermeertexas.com.
 Vermeer Corporation serves utility drilling, surface mining and pipeline drilling markets. The company also works in agriculture, biomass and other equipment areas. For more information, visit www.vermeer.com or email salesinfo@vermeer.com.