Xylem appointed Steven R. Loranger to chief executive officer and president. He most recently served as a director, and succeeds Gretchen W. McClain, who stepped down. Loranger is serving as CEO until the company can find a permanent replacement.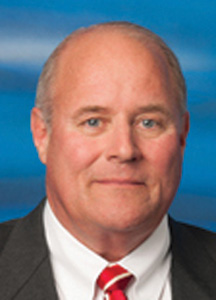 Loranger
 "I am energized by the opportunity to lead Xylem during this important period as the board conducts its search for our next CEO.  I look forward to working with the board, our management team and Xylem's talented employees around the world to leverage the strength of all our assets to grow our business and drive stronger performance."
Loranger served as chairman, president and CEO of ITT Corporation before that company spun off its water-specialty assets as Xylem in 2011. Loranger spent seven years with ITT. Before that, he was at Textron, where he served as executive vice president and chief operating officer. He also worked at Honeywell International.
"Steve is an industry veteran who is quite familiar with Xylem's business," said Markos I. Tambakeras, Xylem board chairman. "He knows the challenges we are facing and understands the tremendous potential of this business. He is well suited to provide the leadership Xylem needs to transition smoothly to the next stage of its evolution. We are determined to refine and sharpen our strategic focus in order to position the company for growth in our dynamic industry."
Tambakeras
The company released no timetable for the CEO search.
"On behalf of the entire board, I would like to thank Gretchen for her dedication and leadership as the CEO of Xylem," Tambakeras said. "Gretchen has guided the company since its spin-off from ITT and has been an important member of the Xylem management team. We wish her the very best in her future endeavors."
 Xylem, based in White Plains, N.Y., serves the public utility, residential, commercial and agricultural markets with a variety of pump and water treatment products. The company has about 12,500 employees worldwide. For more information, visit www.xyleminc.com.