Water technology company Xylem named Patrick K. Decker president and chief executive officer. Decker was also expected to join the company's board of directors on March 17.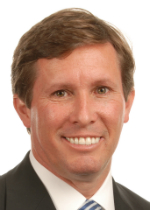 Decker
"I am energized to be back in the water industry with Xylem's strong team, unmatched portfolio and global footprint," Decker said. "Xylem is well positioned to build in both growth and efficiency dimensions, and with the support of the leadership team we will maintain our trajectory."
Decker, 49, most recently worked for Harsco Corporation, where he served as president and CEO since 2012. At Harsco, he helped lead efforts to simplify business using Lean Six Sigma concepts to cut waste. Prior to that, he worked as president of flow control at Tyco International, where he was credited with growing revenue for the company in emerging markets. He's also worked with Bristol-Myers Squibb and Price Waterhouse LLP, now PricewaterhouseCoopers, LLP. He holds a bachelor's degree in accounting and finance from Indiana University, Bloomington, Ind.
"The board of directors selected Patrick because of his leadership qualities, proven track record leading large global businesses, and extensive knowledge of the water industry," said Markos I. Tambakeras, chairman of the board of directors. "Patrick understands the economic and social implications surrounding water, and sees potential in Xylem's unique portfolio of technology and services to solve the world's toughest water challenges. Along with the board of directors, he is committed to a smooth transition, maintaining the strategic direction of Xylem, improving operational efficiencies and growing the business to maximize shareholder return."
Decker succeeds Steven R. Loranger, who remains as a member of the board. Loranger was president, chairman and CEO of ITT Corporation when it spun off its water business in 2011, creating Xylem.
Xylem, based in Rye Brook, N.Y., serves the public utility, residential, commercial and agricultural markets with a variety of pump and water treatment products. The company has about 12,500 employees worldwide. For more information, visit www.xyleminc.com.