This week, in our safety segment, we talk about trench shoring, sloping and shielding, and about noxious gas exposure. Then, host Brock Yordy covers U.S. Supreme Court arguments in Arizona v. Navajo Nation from Washington, D.C. It's Driller Newscast episode 54.
"They [the Supreme Court justices] are getting very groundwater savvy and water-rights savvy, which we need in the highest court in the nation," Yordy says. "But we also need to understand sovereign water rights to tribal nations should be senior water rights. We need to be advocating for this."
This episode covers:
Trench and excavation safety for drillers
"Slope/shore/shield" safety for trenches
Willful violations of safety/health practices
Using gas meters
NGWA's Legislative Fly-In
The Willow Project and oil drilling in Alaska
Arizona v. Navajo Nation at the Supreme Court
Tribal water rights in the U.S. West
Orphan wells and methane mitigation
Drought management in the U.S. West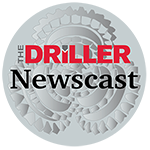 Click the right-hand menu for download options
Thanks for joining us. Tune in each Monday morning for the latest video or podcast. Whether you're at your desk or on the way to the jobsite listening in the truck, start your week with us. You can also find our show on Apple Podcasts and Spotify.
Drilling expert Brock Yordy is a regular The Driller contributing writer. Send news tips and interview suggestions to questions@askbrock.com.