With Veterans' Day this week, we turn our attention to hiring and working with veterans. On today's episode, anchor Brock Yordy talks to Jake Fletcher, formerly of the RED HORSE, and Rob Meyer of Talon LPE, who served in the U.S. Marine Corps. How is it for veterans to transition to civilian drilling and construction work? It's episode 36.
This conversation explores the high value of veterans as a human resource to drilling and construction companies, but also explains some of the challenges going from the military to the civilian workforce.
"It's really insulting," Fletcher says of a common roadblock for vets. "You go from managing some of the best troops in the world — to build things, in my case. Then you come back and somebody's telling you, 'Well, you don't have the right qualifications' or 'We're not necessarily ready to trust you with this much responsibility yet.' It's kind of like, 'Well, what's the point? Why did I get out of the military if I was just going to be met with people who didn't want to trust me to do what I was trained to do?'"
This episode covers:
Hiring military veterans in drilling, construction fields
Making the transition to the civilian workforce
Rigid structure in the military versus "relaxed" civilian work
Boosting veteran hires in drilling and construction
Helmets to Hardhats and other transitional programs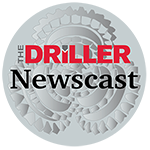 Click the right-hand menu for download options
---
Watch part 2 of this conversation
---
Thanks for joining us. Tune in each Monday morning for the latest video or podcast. Whether you're at your desk or on the way to the jobsite listening in the truck, start your week with us. You can also find our show on Apple Podcasts and Spotify.
Drilling expert Brock Yordy is a regular The Driller contributing writer. Send news tips and interview suggestions to questions@askbrock.com.