Just how strong is the U.S. supply chain for cobalt, lithium and other materials critical for everything from mobile phone batteries to solar panels? What does responsible extraction of those materials look like? In episode 12, anchor Brock Yordy considers the interplay of environmental benchmarks and the responsible extraction of critical minerals in the United States.
"These critical minerals provide the building blocks for many modern technologies and are essential to our national security and economic prosperity," Yordy says.
This episode covers:
Particulate exposure risks for drilling, construction workers
Proper fit for an N95 mask
Best practices for handling particulate materials on drilling, construction jobs
The recent gas leak on Alaska's North Slope
The latest on Waters of the United States (WOTUS)
Tellurium production in the U.S.
New tellurium production in Utah by Rio Tinto
Rare earth and other minerals required for green energy applications like solar
The U.S. supply chain for minerals like lithium and cobalt
Setting environmental standards for responsible, sustainable mineral production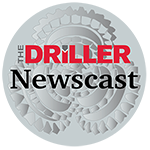 Thanks for joining us. Tune in each Monday morning for the latest video or podcast. Whether you're at your desk or on the way to the jobsite listening in the truck, start your week with us. You can also find our show on Apple Podcasts and Spotify.
Drilling expert Brock Yordy is a regular The Driller contributing writer. Send news tips and interview suggestions to questions@askbrock.com.