Deep Foundations Institute (DFI) Executive Director Theresa Engler has been named a board member of the Academy of Geo-Professionals.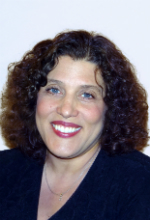 Engler, the first female member of the AGP board, will serve as its public member. The group is comprised of about 275 diplomates of geotechnical engineering who have accomplished many years of training and experience to become eligible for board certification. Engler's position is reserved for a non-Diplomate, Geotechnical Engineering (D.GE) member that represents the interest of the general public.
Executive director of DFI since 2006, Engler succeeds Walt Marlowe and Scot Litke as former public members. She served as DFI assistant director from 1998 to 2006.
During her time at the DFI, Engler has tripled membership, expanded technical committees and added educational events, publications and regional chapters around the world. Prior to her time at the DFI, she worked for the National Timber Piling Council.
She attended Fairfield University and is a member of the American Society of Association Executives, its New Jersey and New York chapters, and the National Association of Women in Construction.
The DFI is an international association of contractors, engineers, academics and suppliers in the deep foundations industry with more than 3,300 members worldwide. For more information about the Deep Foundations Institute, visit www.dfi.org.