The Deep Foundations Institute (DFI) Educational Trust has added a new member to its board of trustees. Zoran Curanovic will serve as an at large member for one term, lasting two years.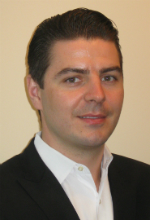 Curanovic
Curanovic's experience involves work with drilled shafts, secant pile walls, minipiles, tieback and tiedown anchors, driven piles, support of excavation systems and dewatering projects.
He currently works on deep foundations design and construction for Underpinning and Foundation Skanska. He was employed with Moretrench prior to joining Skanska.
Curanovic is a registered professional engineer in New York, where he serves as the ACE Mentorship Program team leader at Manhattan College. After moving to the U.S. from Montenegro in 2001, he earned an associate degree in engineering science, a bachelor's degree in civil engineering and a master's degree in geotechnical engineering.
The DFI Educational Trust is the nonprofit, charitable arm of DFI. Created in 2006, the mission of the trust is to provide scholarships and opportunities to those studying the deep foundation industry. To learn more about the trust, visit www.dfitrust.org.