Welcome to January. It's the New Year — a time of renewal and fresh starts. This is as true for businesses as it is for the people running them.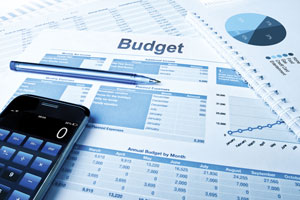 Reviewing how your business does things each January can help ensure success in the New Year.
January, for businesses, is about more than spending half the month typing a pile of crumpled receipts into accounting software to avoid getting flak from an accountant. The New Year offers contracting businesses a time to review what works and what doesn't. Seize that chance.
First, check in on office systems. Does your accounting system work (when receipts actually find their way into it)? That system includes payroll, accounts payable and receivable, anything that helps maintain a healthy cash flow. That flow is the lifeblood of any business, so check in with an accountant for tips to make the most of it. Yes, my head spins in discussions of cash method vs. accrual method or merchandise vs. substantial merchandise, but pay attention. A good accountant more than pays for herself.
While in the office, talk to your employees about software needs. I'll use Microsoft Word as an example. Word is great software. But, if your office people are just writing memos back and forth, consider one of the many free office suites. After all, free beats hundreds of dollars in annual licensing each year. Google offers a pretty good office suite for free. There are plenty of others, so do a Web search for "free office software." Most have full compatibility with MS Office, so that's not a worry these days.
Take a look at contracts. Have a lawyer familiar with the industry review them. Do they protect you? Do they have outdated clauses that could bog you down in a legal morass if a project goes awry? A good lawyer — like an accountant — is worth every cent.
Contractors often work in legal entities like LLCs or corporations. Make sure the demands of those entities are adhered to. LLCs are more forgiving than corporations in many states. For example, corporations have different requirements for regular meetings and filing of the minutes of those meetings. Either way, meeting the requirements helps ensure that a legal entity — and the protection it offers — remains solid.
Review how business contacts get tracked. Do business cards get stuffed in the glove box of a work truck with that wad of receipts? Stop it. It takes discipline, don't get me wrong. This is something I struggle with, too. One thing that has helped me is an app called Evernote. I pay $50 a year for the premium version, and it earns its keep. Take smartphone pictures of business cards, Post-Its and scraps of paper with so-and-so's contact information. The pictures go into the service and, with the premium version, are fully searchable. I've even tried it with my chicken-scratch handwriting. Plus, once everything's in there, you can access it on Android, iPhone, a tablet, a computer — wherever. Of course, if you have software that works for you, keep it. But for small contractors, I think the service would be well worth $50.
After all that, consider how projects get done. Do the guys working in the field have the equipment they need or are they jury-rigging to get the job done? If they have the proper gear, do they have the training to make the most of it? Having the latest rig, bit or hammer is great, but knowing how to use it ensures work gets finished efficiently, safely and on schedule. Schedule the training they've been asking for. The time they save may be your own.
I think a lot of contractors start out small and scale up on the fly. It's the natural way businesses evolve and grow. One day, it's a couple of guys and a used rig. Next day, it's a crew of 10, a fleet of vehicles and a handful of people back at the office taking calls and moving paper. Taking a few days once a year to do a systems check can help ensure that a business makes it through another year. Resolve to give your business the solid foundation it needs to drill for years to come.
Stay safe out there, drillers.