Hayward Baker Inc. has appointed Eric Drooff to company president. Several other senior leadership staff appointments have also been made.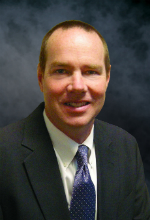 Droof
Drooff will succeed John Rubright, which will allow Rubright to put more focus towards his role as managing director of Keller North America, Hayward Baker's parent company.
In 1992, Drooff made his debut with Hayward Baker as a project manager. He also served as vice president and senior vice president of Hayward Baker's northeast region for the past 12 years. His credentials make him a natural choice to lead, according to the company.
Several other Hayward Baker northeast region management changes have been announced in addition to Drooff's appointment:
• Geo-Foundations Contractors Inc. and the Keller Canada Toronto office have joined forces to pursue industry and market synergies in Eastern Canada. The newly established group will operate as Geo-Foundations, a Hayward Baker company under the leadership of Todd Edmunds. Edmunds was an owner of the original Geo-Foundations entity and continued in that leadership role after it was acquired by Hayward Baker in 2013. Geo-Foundations will also work with Keller Canada to establish Hayward Baker products and services throughout Canada.
• Scott Nichols has been appointed vice president of Hayward Baker's northeast region. His responsibilities include strategic management of the New England, New York, and Mid-Atlantic areas. Nichols joined the company in 2005 as part of the G. Donaldson acquisition, and he has been manager of the Providence office since 2009.
• Kevin Dawson has been appointed area manager of the Providence office. Dawson joined Hayward Baker in 2004 as a field engineer in the New England Area.  He has mastered a broad range of products offered by this region and demonstrated effective leadership skills most recently as a senior project manager, the company says.
"On behalf of the HB Executive Committee and Keller management, I congratulate Eric, Todd, Scott, and Kevin on their appointments," says John Rubright. "It is our goal at Keller to create great opportunities and lifetime careers for our employees. These promotions clearly show that we are achieving this goal."
Hayward Baker, a Keller Group company, has worked in ground modification and site improvement for 60 years, and offers a range of foundation support and rehabilitation services. For more information, visit www.haywardbaker.com.