The Deep Foundations Institute (DFI) Educational Trust has appointed Dwight Metcalf to its board of trustees.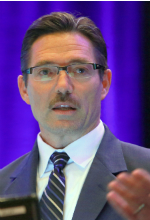 Metcalf
He was elected to serve as a trustee and will replace David Coleman, who is retiring from the board Dec. 31. Metcalf will finish Coleman's five-year term from Jan. 1, 2015 to Dec. 31, 2018.
A registered professional engineer in Arizona and New York, Metcalf has 24 years of experience in the contracting industry. His focus is largely on deep foundations.
He is the area manager for the Eastern District/Underground Division of Kiewit Foundations Group, where he has spent the past 21 years. Metcalf has a bachelor's and master's degree in civil engineering from Arizona State University.
The DFI is an international association of contractors, engineers, academics and suppliers in the deep foundations industry with more than 3,300 members worldwide. For more information about the Deep Foundations Institute, visit www.dfi.org.