Hayward Baker has named Robert Carnevale business development manager of the company's regional office in metro Seattle.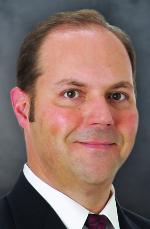 Robert Carnevale
"Through his many years of building relationships and interfacing with key industry players, Bob possesses a solid understanding of market dynamics in the Pacific Northwest," said Dan Cadenhead, western regional senior vice president. "I'm confident that he will be highly effective in offering solutions that will help customers solve their foundation support, earth retention and ground improvement challenges.
We're delighted to welcome him to the company."
Carnevale will work directly on business relationships with owners, developers, engineers and contractors involved with ground modification and geotechnical services. He will cover Washington, Oregon, Idaho and Alaska, as well as the Canadian provinces Alberta and British Columbia.
Carnevale has worked with business contracts in the western United States since the 1990s. He has worked as a geotechnical consulting engineer, and earned bachelor's and master's degrees in civil engineering from Rensselaer Polytechnic Institute in Troy, N.Y. He has broad experience in drilled shafts, underpinnings and micropiles, and also expertise in anchored piles, soil nailing and other excavation supports. Before joining Hayward Baker, he worked in various capacities at DBM Contractors Inc. and with Malcolm Drilling Company Inc. Currently, he serves on the board of directors of ADSC: The International Association of Foundation Drilling and chairs the group's soil mixing committee.
He can be reached at 206-223-1732 or racarnevale@haywardbaker.com.
Hayward Baker offers a range of foundation support and rehabilitation services to customers across North America through a network of more than 20 offices and equipment yards. The company is part of the Keller Group. For more information on Hayward Baker, visit www.haywardbaker.com.
 Keller offers the construction and civil engineering sectors a variety of ground engineering services. It has more than $2 billion in annual revenue and about 7,000 employees worldwide. For more information about Keller Group, visit www.keller.co.uk.