A new trade association, the New York Geothermal Energy Organization (NY-GEO), is promising to increase geothermal heat pump (GHP) sales and market penetration in New York State.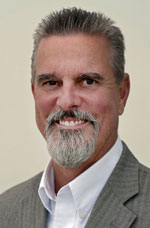 Dougherty
"We are excited about the formation of NY-GEO and the advocacy of its members," says Doug Dougherty, Geothermal Exchange Organization's (GEO) president. "It's only with grassroots efforts of state-based associations like yours that the industry across the United States can thrive and grow, and New York State is paramount to this cause."
The non-profit corporation, comprised of 67 founding members, was created to spread awareness about GHPs and to play an active role in quality assurance for the industry.
Its goals include:
Providing members with marketing tools to better convey the benefits of GHPs.
Developing standards and quality control that will advance the reputation of GHPs.
Advocating for policies and legislation that support widespread adoption of GHPs in New York State.
Bill Nowak will serve as executive director of the new organization. "NY-GEO is extremely fortunate that Bill joined our team as executive director, to lead day-to-day operations with the perfect blend of demeanor, experience and passion," says John Franceschina, NY-GEO president.
Nowak has experience as director of policy research on the New York State Environmental Committee and holds an Accredited Geothermal Heat Pump Installer certification from the International Ground Source Heat Pump Association.
"I can't think of a better place to be than my new role as NY-GEO executive director," Nowak says. "High on the list is knocking down barriers to widespread adoption of GHPs as a renewable and efficient technology across New York State."
NY-GEO initiatives so far include:
Working with New York State Public Service Commission on its clean energy fund and reforming the energy vision proceedings.
Commenting on the New York State draft energy plan.
Implementing property-assessed clean energy programs for GHP financing.
Ensuring that GHPs are on thegovernor's energy agenda.
Building a relationship with the New York State Energy Research and Development Authority.
To learn more about NY-GEO, visit www.ny-geo.org.