Boart Longyear has released its BLH series of down-the-hole (DTH) hammers and bits, designed specifically to offer increased performance in both reverse circulation drilling and conventional DTH drilling.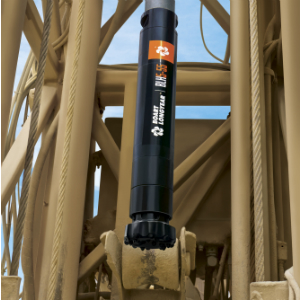 The new BLH series is designed for both reverse circulation drilling and conventional DTH drilling. Source: Boart Longyear
 "By introducing our new BLH DTH hammer and bit line, Boart Longyear is simultaneously addressing our customer demand for a DTH solution to increase productivity while increasing our product offering of percussive drilling tools," said John Nielson, senior product manager for Boart Longyear. "The BLH line will deliver productivity in the ground with the quality and reliability Boart Longyear is known for."
Ranging from 4-inch to a 20-inch class, the new range includes the valved BLH5 and BLH3 models, and the valve-less BLH1 models with a full line of accessories to support the new hammers including bits, lubrication systems and break-out benches.
The compact new BLH5 hammer is 30 percent shorter and 20 percent lighter than typical DTH hammers and is designed to offer the lowest total drilling cost of the new line while minimizing vibration, performing in various ground conditions, eliminating exhaust tubes or foot valves on bits and resisting breakage through the splines.  The BLH3 model has a steel valve system, and the valve-less BLH1 has few moving parts to allow performance with simplicity.
Boart Longyear, based in Salt Lake City, offers drilling services, equipment and performance tooling for the mining industry. The company has more than 9,000 employees worldwide, manufactures equipment in six global factories, and sells to customers in more than 100 countries. For more information, visit www.boartlongyear.com.