Drilling services and equipment firm Boart Longyear appointed Vince Trotta to director of North American product sales.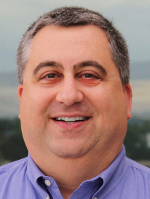 Trotta
"Mr. Trotta brings over 25 years of experience in driving industry-leading product sales growth in a variety of markets, including almost 10 years in the global mining and exploration market." said Kent Hoots, senior vice president of products for Boart Longyear. "He has a strong skill set in the growth and retention of key customers."
Trotta joins the sales team after serving as the company's director of global product management and marketing communications. He came to Boart Longyear in 2011 after working as director of western U.S. sales for Keystone Automotive Operations. He also spent 19 years in various roles at General Electric.
Trotta has a bachelor of science degree in electrical engineering from West Virginia University.
 Boart Longyear, based in Salt Lake City, offers drilling services, equipment and performance tooling for the mining industry. The company has more than 9,000 employees worldwide, manufactures equipment in six global factories, and sells to customers in more than 100 countries. For more information, visit www.boartlongyear.com.