SJE Rhombus announced that Fluid Solutions Sales Agency will represent the manufacturer's product line in parts of Canada, including New Brunswick, Newfoundland, Labrador, Prince Edward Island and Nova Scotia.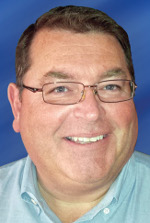 Davidson
"Fluid Solutions Sales Agency is committed to providing total customer service, along with technical support of all products we represent. We feel we will be an excellent fit to represent SJE-Rhombus sump, effluent and sewage controls," said Shawn Davidson, founder and principal of Fluid Solutions.
Davidson has nearly 30 years of experiences in the water industry, ranging from pump and water treatment equipment service technician to starting a distributor. Fluid Solutions, incorporated in 2002, serves the plumbing and heating distribution markets with a variety of fluid handling equipment.
Fluid Solutions also offers Pentair Water, Berkeley Water Systems, Berkeley Big Iron, Fairbanks AG, Pentek and other water systems products. For details on Fluid Solutions or their products, contact 902-866-0423 or email sdavidson@fluid-solutions.ca.
 SJE-Rhombus has more than 35 years of experience providing pump controls for residential, commercial, municipal, industrial and agricultural applications. The Detroit Lakes, Minn.-based company has six locations across the United States and Asia. It's employee owned and privately held. For more information, visit www.sjerhombus.com or www.facebook.com/sjerhombus, or call 888-342-5753.