Atlas Copco Portable Energy USA named Jim Siffering and Joe Moser product managers. Siffering will oversee the company's generator line and Moser will oversee
Moser
pumps. Both report to Mark Taylor, the company's vice president and business line manager.
"Jim and Joe both have the knowledge and experience to develop these product lines. Their understanding of the equipment will be a great benefit to Atlas Copco customers," Taylor said.
Siffering has extensive experience with generators and industrial engines, a background in compressed natural gas equipment, and worked for four years as a metrologist for the U.S. Air Force. He is tasked with growing the U.S. market for Atlas Copco's generator products.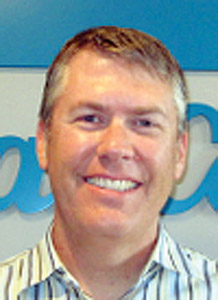 Siffering
 Moser has seven years of experience in the construction equipment industry, as well as a bachelor's degree from the University of Mississippi in business administration. His focus will be on developing the company's pump equipment product line in the U.S.