Last month, members of the National Groundwater Association and Water Quality Association took a break from providing drinking water to communities nationwide to advocate for all aspects of water and groundwater in Washington, D.C. The goal for the week? To educate our nation's leaders on top priorities affecting groundwater and freshwater overall.
Think back 25 years ago to 1998. What was the most pressing issue in groundwater? Was it the consistent drought affecting the Mid-Continent and Midwest? Or the increase in nitrate levels throughout the country? The late 90s led to the infamous Nebraska Grout Study of 2001. However, 25 years ago, communities and scientists began to see significant impacts on water quality in streams and rivers throughout our country. It was not a coincidence that Robert Bilott, at the same time in 1998, started the investigation that led to discovery of PFAS downstream of a Dupont Landfill in Parkersburg, West Virginia. Unfortunately, I wouldn't learn about PFAS for five more years, in 2003 at Western Michigan University when we discussed it as an "emerging" contaminant.
Now consider the issues affecting groundwater from 10 years ago. In 2013, the National Academy of Science and the Institute for Climate Impact Research jointly released a study stating that current pumping rates were beyond natural replenishment in the High Plains Aquifer (which includes the Ogallala). The study indicated that 30% of the aquifer was depleted. That was 10 years ago! Today, scientists estimate less than 20 years of water remains.
It is easy to look far west, past the Great Plains to California's agricultural water crisis, but the Great Plains utilize more groundwater for irrigation. The 2017 USDA irrigation study states, "The prevalence of irrigated acreage in Nebraska relates to the abundance of groundwater resources as much of the state overlies the High Plains (Ogallala) aquifer." Ten years later, we have numerous state bills and initiatives to save the Ogallala.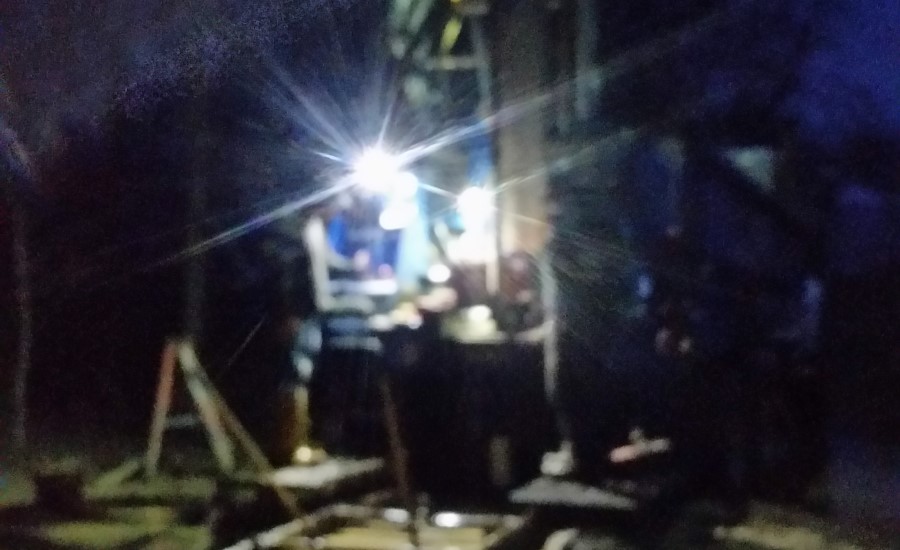 Why did it take a decade to react? What overshadowed groundwater depletion 10 years ago? In 2013, the city of Flint decided to switch its water supply from Detroit to the poorer water quality of the Flint River. By 2014, the untreated, corrosive nature of Flint River water leached lead from an aging infrastructure, causing the Flint water crisis. Jump ahead five more years to 2018. The most pressing water news shifted to fixing Flint and defining the true impact and cost of PFAS. Now jump to 2023. We have extreme flooding, 80- to 100-year-old water infrastructure, Western droughts, waters of the United States (WOTUS) and forever chemicals topping the priority list. That's right: The only time groundwater gets mentioned is when Western government officials speak about it as an underutilized hope for water-starved areas.

Who is 'Affected' Matters
How do other water priorities consistently overshadow groundwater and, importantly, privately owned water wells? It comes down to the number of people impacted at one event. In 2022, the Centers for Disease Control and Prevention (CDC) estimated that 145 million Americans got tap water from a groundwater source. That breaks down to about 30% of the U.S. population. However, according to the U.S. Geological Survey, only about 15% of the U.S. population relies directly on a private water well.
Let that sink in. As much as 85% of the population — many of them adult voters — potentially view private wells as untested, unsafe and unregulated water sources. As groundwater industry professionals, we know that is not the case. However, in a population of 339 million, even the thousands in our industry have a tiny voice. Perhaps we should start posting warning signs next to wishing wells: "Stop throwing heavy metals into our water."
A water infrastructure failure in Flint or Jackson makes national headlines and receives political action. A river catches on fire, and it spurs a movement toward accountability and for a "clean water" act. In reality, fish and wildlife protection has larger advocacy groups in the United States than groundwater protection.
Placing warning signs at wishing wells across our country could be a great viral marketing campaign for groundwater protection, but I can think of better uses of our time. Recognize that our voices are stronger together, and that we can amplify even our tiny voice in the right channels. Drillers and groundwater professionals should dedicate as much time to groundwater advocacy as we do to business development. From clean water to workforce development grants, we can only continue to thrive by using our voices at the local, state and national levels.

Advocating for Groundwater in D.C.
This year at our nation's capital, the NGWA Legislative Fly-In focused on many aspects important to our business. The proposed Healthy H2O Act topped the list. This proposed amendment to the Farm Bill is critical to preventing pipelines from replacing water wells impacted by contaminants. It would set up a U.S. Department of Agriculture grant program for purchase and installation of point-of-entry treatment systems for private well owners. These specially designed systems can remove PFAS and pollutants from water systems, and allow the safe discharge of clean water into the watershed. The Healthy H2O Act should be on your list of education topics to discuss with anyone concerned about forever chemicals and other contaminants. Remember: The general population believes water wells are not monitored and, therefore, not as safe as municipal water. Along with the Healthy H2O Act, the fly-in team advocated for full funding for USDA and EPA programs that protect decentralized water systems and private wells. Visit smartwaterpolicies.com for more information.
Securing the proper funding to protect groundwater should lead our priority list. However, to realize that priority, we must foster future generations of professionals. The buzzword throughout the construction industry is "workforce development." By 2030, 45% to 50% of the water industry workforce will be retired. The Department of Energy and U.S. Department of Agriculture have grant opportunities for workforce development. That helps, but we still have higher barriers to workforce development than 10 years ago. We asked our legislators to consider a policy allowing states to create special a "small business" CDL classification to help companies with nine or fewer CDL drivers. We also advocated for state STEM programs focused on the groundwater industry.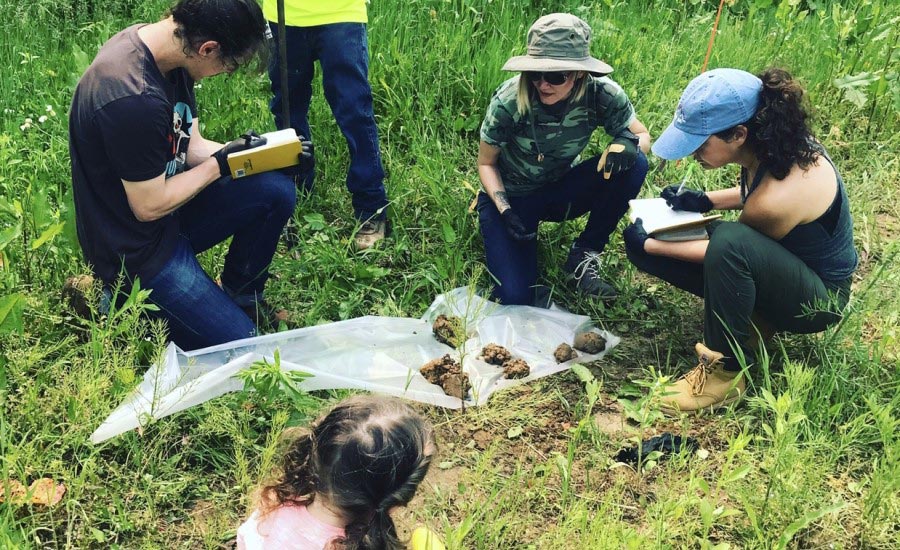 By some estimates, the water industry will need 100,000 new professionals — drillers, pump setters, plant operators, scientists, engineers and regulators — to meet the country's needs. That may seem like a lot. But every aspect of the water industry is significant to maintaining civilization, and 100,000 new hires amounts to just a tiny percentage of the American workforce of 166 million. Civilization doesn't depend on hamburgers, yet the McDonald's corporate operation employs 200,000 people (and that doesn't include private franchises that employ over 2 million more Americans).
I would call the 2023 fly-in a success. We had many great opportunities to speak to representatives and senators about issues important to our industry. I want to thank the states of Arizona, California, Colorado, Connecticut, Illinois, Iowa, Massachusetts, Maine, Maryland, Michigan, Minnesota, New York, North Carolina, Oklahoma, Rhode Island, Texas and Vermont. Frankly, we need constituents from every state to advocate effectively for all 50 states. For the groundwater and drilling industry to shift from talking points to serious discussions, we should aim for four to six people from every state. Political input — the size of our voice —is a numbers game.
You should plan to attend the 2024 NGWA Legislative Fly-In. We can expect pivotal decisions in the next five years on everything from WOTUS to sovereign rights to water. The three most populous states in the country are some of the most water-stressed. We have expertise to share when it comes to water.
Think of the feeling you get when a new well starts to produce clear, drinkable water. I got the same feeling on Capitol Hill as I waited to speak with our nation's lawmakers about groundwater. We find purpose in knowing we can and will continue to provide this vital resource for sustaining life. Ironically, we also need to take responsibility for speaking up. We have a safe, confined and protected water source beneath the ground. That water is our priority.