Today's episode gets into the perception of drillers within and outside of the groundwater industry. Anchor Brock Yordy interviews Dave Schulenberg of NGWA about his upcoming talk on the subject at Groundwater Week. We also have a featured professional interview with Mike Steffen of Steffen Well Drilling. It's episode 39.
"I often have to remind agency members and employees that that they are working with groundwater professionals," Schulenberg says. From regulators familiar with groundwater to those outside the drilling profession the perception, Schulenberg says, often discounts the knowledge and experience industry folks bring to the table.
This episode covers:
Dual-rotary drilling
Mud and air rotary drilling
Dual-rotary vs. mud rotary in overburden
Public perceptions of drillers and groundwater professionals
Elevating groundwater professionals, other trades in and out of the industry
Licensure for water well drillers, pump installers and other professionals
PFAS and other "forever" chemicals
Groundwater professionals and critical infrastructure
Water policy differences between U.S. states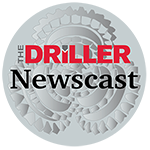 Click the right-hand menu for download options
Thanks for joining us. Tune in each Monday morning for the latest video or podcast. Whether you're at your desk or on the way to the jobsite listening in the truck, start your week with us. You can also find our show on Apple Podcasts and Spotify.
Drilling expert Brock Yordy is a regular The Driller contributing writer. Send news tips and interview suggestions to questions@askbrock.com.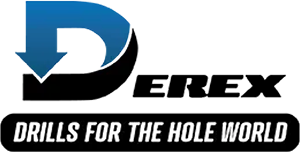 This episode of The Driller Newscast is brought to you by Derex, Inc.