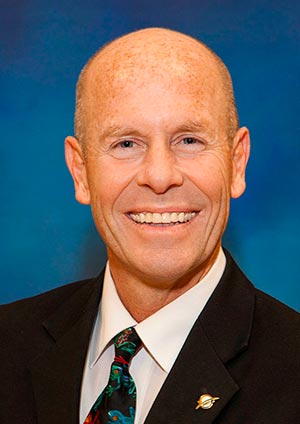 For more than 30 years, Jay Egg, president of Egg Geo, has helped to educate about and advocate for ground-source heat technology. He has presented at countless training events, seminars and tradeshows for the geothermal industry, and written or co-written several books on the topic. Egg spoke to us about training, what geothermal looks like in 2020 and what he sees on the horizon.
As a die-hard geothermal supporter, he's bullish on growth prospects. He says demand for geothermal heating and cooling will continue an upward trend as regulations increasingly weigh on carbon-based energy options. Drillers, he says, have plenty of room to claim market share on commercial, residential and public projects.
Egg supports his argument about demand going up by pointing to goals to phase out carbon-based heating and cooling in many areas. More than a dozen U.S. states and territories have taken legislative or executive action to move toward 100% clean energy.
"The industry, however, is just barely getting up to speed on where the governments want them to be as they roll this out for these 2030, 2035, 2040 and 2050 goals," Egg says. "Those goals are to completely eliminate any combustion heating in any building anywhere."
Electrification of homes, buildings and even cities through geothermal can play a big part in those goals. Of course, installation of much of that infrastructure falls to drillers. And the industry has plenty of room to grow to meet those infrastructure demands.
"Our workforce is there, but they haven't been cross-trained yet," Egg says. "In other words, if you're a heating contractor, you can go over into this. If you're a driller, you can go over into this. If you're a heat pump specialist, you can go. If you're a natural gas employee, you can go over into this."
He has straightforward recruitment pitch.
"Become an approved installer, accredited installer with IGSHPA, which is now GEO … and get registered with the local state," he urges drilling contractors. Once contractors get onto lists of recommended, registered installers, Egg says business quickly follows, particularly in states like New York with initiatives that offer incentives for green programs.
"They really want to give this money away. … If you get on that state's accredited list, you're going to be busy. There's no two ways about it, no matter what the situation is. It's not slowing down any time soon."
Drilling contractors who get trained and get to work, Egg says, can position the industry as indispensable as people work more and more to reduce carbon footprints.
"I have city water. I have city sewer. I have city electric. I have city gray water even. Of course, I have cable. How Stone Age is it, if the entire world is switching off of gas consumption, to not have a geothermal ambient line? … That's kind of where it's going, and many of these models are going to make drillers so busy that they won't even know what to do."
Egg says wide-area geothermal that could meet capacity for a neighborhood or city can mean one 500-foot borehole every 20 feet or so — a lot of work for contractors ready to do it.
He spoke to National Driller shortly after the recent announcement that the International Ground Source Heat Pump Association (IGSHPA) was going to become part of the Geothermal Exchange Organization. Naturally, we asked about the change, since IGSHPA has served as a major source of training and certification for drillers.
"I think that we're going to find that they are going to do a remarkable job," Egg says. He expects GEO to further standardize and build on IGSHPA's established training programs.
The Full Interview
We interviewed Jay Egg of Egg Geo for episode 14 of our Drilling In-Site series. Our talk covered training for geothermal, IGSHPA's recent merger with GEO, tax credits, and a host of other industry topics. See the conversation at www.thedriller.com/insite, or listen to the podcast version at www.thedriller.com/insite-podcast. Episodes also in Apple's Podcast store. Search Drilling In-Site and tap Subscribe.
Working on an interesting project or have industry wisdom to share? Email verduscoj@bnpmedia.com to be considered for a guest spot on Drilling In-Site.