The Deep Foundations Institute has announced that Oakland A's General Manager Billy Beane will be the 2015 Hal Hunt Lecturer. Beane will present his lecture during the group's 40th annual Conference on Deep Foundations in Oakland, Calif., Oct. 12-15.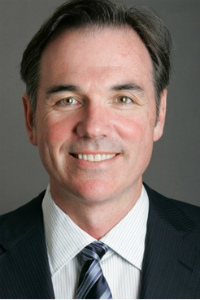 Beane is the subject of the bestselling book that later became the movie "Moneyball."
His lecture is titled "Moneyball: Lessons for Life and Business from Baseball's Best General Manager." It will cover the ways in which he's used analytic techniques to identify undervalued assets and leverage them into a sustained competitive advantage. Beane, since taking over the A's in 1997, led one of the worst teams in the major leagues — with one of the lowest payrolls — to six American League West Division Titles. His methods were chronicled in the book "Moneyball: The Art of Winning an Unfair Game," which was turned into a movie starring Brad Pitt. Beane's efforts earned him the title of Major League Baseball Executive of the Year twice, most recently in 2013.
The Hal Hunt Lecture, held this year on the afternoon of Thursday, Oct. 14, is considered the highlight of the Deep Foundations Institute's Annual Conference. The lecture carries the name of one of the DFI's initial organizers, who was known for his communication style.
For more information or to register for this year's event, visit www.deepfoundations2015.org.
The DFI is an international association of contractors, engineers, academics and suppliers in the deep foundations industry with more than 3,300 members worldwide. For more information about the Deep Foundations Institute, visit www.dfi.org.