The Geothermal Exchange Organization (GEO) is actively supporting "tax extenders bills" that are under consideration by the U.S. House of Representatives and in the U.S. Senate. The bills would reinstate and extend several tax incentives that expired in 2013.
"Section 179 for expensing and bonus depreciation for 'qualified property,' which includes geothermal heat pump installations, both expired on Dec. 31, 2013," says GEO President Doug Dougherty.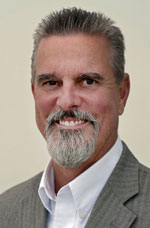 Dougherty
 "Both of these tax benefits are extremely significant for the commercial geothermal heat pump (GHP) market." 
Under the former expensing provision, Dougherty says businesses could expense as much as $500,000 the year the GHP was installed. Under the proposed bonus depreciation provision, businesses could deduct 50 percent of the cost of a GHP in the first year of installation.
In July 2014, the House passed HR 4718 to make permanent an extension of 50 percent additional first year depreciation for a variety of "qualified property," including GHPs.
Last April, the Senate Finance Committee passed the "Expiring Provisions Improvement Reform and Efficiency (EXPIRE) Act," which would extend a number of energy related tax breaks, including an extension of expired Section 179 expensing and bonus depreciation incentives through 2015.
The Senate will consider HR 4718 after mid-term elections in early November. It is likely that the Senate will pass a two-year extension through the end of 2015, retroactive to the expiration date of the incentives at the end of 2013.
GEO successfully ensured that the following provisions that impact tax deductions for geothermal heat pump (GHP) installations were included in the Senate legislation:
Bonus Depreciation
Taxpayers are allowed an additional first-year depreciation deduction of 50 percent of commercial GHP equipment that is put in between Dec. 31, 2013 and before Jan. 1, 2016.
Business-Related Expensing
Taxpayers can deduct up to $500,000 per year — taking inflation into consideration — for GHP equipment and other property used in a trade or business during 2014 and 2015.
Energy Efficient Homes
Contractors can take a credit for each new energy-efficient home used as a residence in 2014 and 2015. The homes must meet a reduction in annual heating and cooling energy consumption compared to a comparable home built in accordance with standards of the 2006 International Energy Conservation Code. The credit is $1,000 for new homes that meet a 30 percent reduction in annual heating and cooling energy consumption, and $2,000 for new homes that meet a 50 percent reduction in annual heating and cooling energy consumption.
Energy Efficient Commercial Buildings
Building owners will be allowed a deduction for equipment installed in 2014 and 2015 as part of a plan to reduce total annual energy and power costs of a building with respect to interior lighting systems; heating, cooling, ventilation; and hot water systems by 50 percent or more compared to a building that meets the minimum requirements for energy-efficient commercial building expenditures under American Society of Heating, Refrigeration and Air Conditioning Engineers (ASHRAE) / Illuminating Engineering Society of North America (IESNA) Standards 90.1-2001 in 2014 and 90.1-2007 in 2015. The deduction is $1.80 per square foot of property for which the expenditures were made. The deduction is allowed in the year the property is put in service.
GEO is a non-profit trade group that works to promote growth in the geothermal heat pump industry. It advocates for the technology through public outreach and legislative efforts, and also works to develop standards and broaden their acceptance. For more information, visit www.geoexchange.org.