Hayward Baker Inc. has promoted Dennis Boehm to vice president of technology and key client development at its Houston office. In addition, Tyson Deklavs has been promoted to area manager for the office.
The Houston office handles the company's geotechnical projects along the Gulf Coast, from Texas to Louisiana. It also assists the Central and Southern regions with soil mixing and jet grouting projects.
Boehm's responsibilities include promoting soil mixing and jet grouting, along with contributing to proposal and risk analysis work.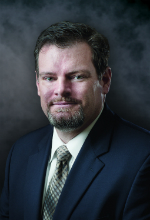 Boehm
He will also develop new clients in the gas and oil energy sector.
"His expertise makes him a key resource for all HB engineers in understanding the advantages, challenges and risks involving these services companywide," says Steven Scherer, Hayward baker senior VP.
Before his promotion, Boehm was VP and chief engineer for Hayward Baker's Central Region. He was involved in numerous above-ground liquid storage tank support projects in the Gulf Coast region in addition to notable work in the energy industry with companies including Kinder Morgan, Green Earth Fuels LLC and Loop LLC.
Boehm has more than 25 years of engineering design, supervision and onsite project management experience. He holds a bachelor's degree in civil engineering from Texas A&M University.
He is the chair of the Deep Foundations Institute (DFI) Soil Mixing Committee, and is a member of the ASCE/Geo-Institute – Jet Grouting Committee and the International Society for Soil Mechanics and Geotechnical Engineering (ISSMGE).
Tyson Deklavs, newly appointed area manager for the Houston Office, earned his bachelor's degree in civil engineering from the University of Nebraska-Lincoln.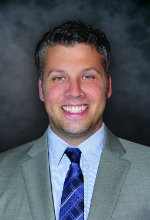 Deklavs
In 2010, he joined Hayward Baker as a senior project manager. His duties included safety, quality and production for geotechnical construction projects utilizing micropiles, vibro systems, compaction, chemical, slurry and jet grouting, soil mixing, and tieback and shoring systems.
Noteworthy projects he's overseen include the Cargill-Avery Island Mine on Avery Island, La.; Methanex Kinder Morgan tanks in Geismar, La.; Los Vientos Wind Turbines in Lyford, Texas; and Lost Lake Levee Enlargement in Channelview, Texas. He has also managed all of the company's U.S. Army Corps of Engineers' soil mixing and jet grouting projects in Texas and Louisiana.
"Tyson's dedication and hard work have been a major contributing factor to the success of HB's Houston office. His promotion marks another exciting period of professional growth for him and the Houston staff overall," Scherer says.
Deklavs is an active member of industry associations and organizations such as DFI, ADSC, and ASCE. He serves on the Deep Foundations Institute (DFI) Soil Mixing Committee.
Hayward Baker, a Keller Group company, has worked in ground modification and site improvement for 60 years, and offers a range of foundation support and rehabilitation services. For more information, visit www.haywardbaker.com.