Vermeer Corporation has announced that Jason Andringa, third-generation family member, will serve as the company's next president and CEO starting Nov. 1, 2015.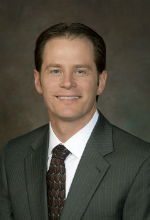 Andringa
"I am honored to have the opportunity to lead Vermeer as a family-owned and operated, global company into a prosperous future," Andringa says.
Influenced by Gary Vermeer, his grandfather and Vermeer founder, Andringa says he's had a desire to follow in his footsteps since childhood.
"In the mid-90s, I traveled on a business trip overseas with my mother, Mary, and saw firsthand
the global demand for Vermeer equipment and the impact it was making on local communities across the world," he says. "That trip solidified my path to Vermeer."
Mary Andringa, current president and CEO, will take on the role of CEO and chair of the board on Nov. 1, 2014. She will transition solely to the chair of the board role on Nov. 1, 2015.
Current chairman of the board, Bob Vermeer, will assume the role of chair emeritus. This honorary role for those who served as company CEO or chair of the board will be effective Nov. 1, 2014.
"As an entire family, we are proud to announce the third-generation leadership who we know with confidence can propel us to new heights," says Mary Andringa.  
Andringa currently serves as president of forage and environmental solutions.
Vermeer Corporation, based in Pella, Iowa, serves utility drilling, surface mining and pipeline drilling markets. The company also works in agriculture, biomass and other equipment areas. For more information, visit www.vermeer.com.