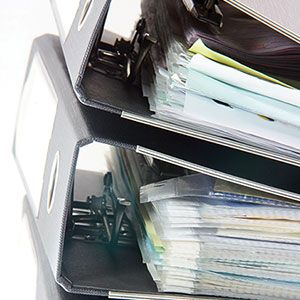 A defined standard gives water well drillers a starting point for discussions about the proper way to install a well. Source: iStock
As an editor, I'm a sucker for consistency. It's my job to make sure that, whenever you see reference in these pages to the resource water well drillers dedicate their lives to, it's "groundwater," not "ground water" or a mix of the two. I offer no apology to the state and national groups that have it as two words in their names. I honor their preference when I write the names of those groups, but when I write it, it's groundwater.
In editing, writing and publishing circles, we call that "style." It's the consistent way things are done. Different magazines and newspapers may have different styles, but many of them have overlap. That overlap, the common style, for newspapers and some magazines is the Associated Press Stylebook. You'll find tattered, dog-eared copies of it in every newsroom. National Driller is no different.
What does this have to do with drilling? I want to applaud one of those groundwater groups for developing the water well drilling industry's version of a common style: ANSI/NGWA-01-14. The National Ground Water Association (NGWA) developed the well construction standard over several years and it was recently published. It lays out guidelines for site selection, casing, screening, grouting, plumbness, development, testing, data recording, disinfection, sampling and decommissioning. National Driller freelance writer Rachel Beavins Tracy spoke with Todd Hunter about the standard (page 10). Hunter sits on the NGWA board and is part of the group's Standards Development Oversight Committee. He, and a host of other groundwater veterans, has a strong hand in making ANSI/NGWA-01-14 a reality.
Now, the standard is not exhaustive. Nor is it meant to be. It's a baseline reference for drillers, regulators and others concerned about the best way to provide groundwater to those who want it.
"We define what you want to see for an end result and how you would measure that," Hunter told National Driller.
In effect, it's a common style. The Columbus Dispatch and the Reno Gazette-Journal both rely on Associated Press style. Both, I'm sure, also have twists of phrase or ways of writing unique to them or their areas. Likewise, drillers in Columbus, Ohio, and Reno, Nev., have a lot in common when it comes to how they install and develop a well. Yet, geology or local and state regulations may mean small differences in how they finish the job. The new standard is broad enough to include and embrace those differences.
"The ANSI standard, once it's put into place, becomes a living document, so it will be added to or subtracted from," Hunter said. "It will change with time, and we may learn things in the next 30 years that we didn't know before."
It's a big step for the NGWA. Editors always applaud consistency. Drillers should, too.
A broad published standard doesn't answer every question, nor should it. Get a bunch of editors together and you'll hear arguments about the proper use of the words among and between. Likewise, get three drillers together and you'll get four opinions about the best way to grout. That's OK. The new standard at least sets out a starting point for those discussions.
Congratulations to the NGWA bringing this "living document" to life. May it live long and give drillers and regulators plenty to talk about.
What are your thoughts on the new standard? If you have comments, kudos or rants, email verduscoj@bnpmedia.com.
Stay safe out there drillers.
---
CORRECTION
Due to an editing error, a story in the June edition of National Driller attributed a new product, the Roughneck R500 rock hammer, to the incorrect manufacturer. It's made by HammerHead. National Driller regrets the error.
Find a corrected version of the story on page 51.