Foundation drilling equipment manufacturer Soilmec North America announced Antonio Marinucci begins next month as director of sales and research for American Equipment & Fabricating.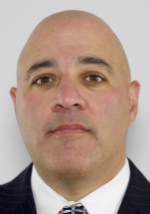 Marinucci
"I'm deeply committed to all facets of ground engineering and its diverse applications," said Marinucci. "I look forward to helping Soilmec customers on their projects and business strategies, from concept to finish, to find the right technical solutions and equipment for the greatest productivity and project success."
American Equipment & Fabricating supplies equipment for and manages foundations projects across the United States. The company specializes in Soilmec equipment, but also others other major brands.
"Tony is a leader whose technical knowledge and expertise is highly respected throughout the geotechnical and construction industry," said Gil Peel, American Equipment & Fabricating president. "He brings an incredible wealth of knowledge, sales and educational development experience to this position. Moreover, Tony's varied experience gives him a keen understanding of what contractors need to provide clients with high-quality projects. He's a troubleshooter and technology specialist, and he's very well connected within the industry. Tony will be a great asset to AE&F and the Soilmec family of customers."
Marinucci is now the project manager and a leading investigator for the FHWA-ADSC Evaluation and Guidance Development for Post-Grouted Drilled Shafts for Highways Project. The goal of the project, which is funded by the Federal Highway Administration, is to find ways to improve post-grouting drilled shafts. Part 1 of the project is expected to wrap up early in 2014.
He earned a Ph.D in geotechnical engineering from the University of Texas, Austin. He also holds an MBA from the University of Rhode Island, a master's degree in civil engineering from Boston's Northeastern University, and a bachelor's degree, also from the University of Rhode Island.
He wrapped up a three-year stint as operations director for the ADSC: The International Foundation of Foundation Drilling earlier this year. He also served as a spokesman for the group, led educational program development and reviewed papers submitted to the group's magazine, Foundation Drilling.
Marinucci is active in the ADSC, the Deep Foundations Institute, the Transportation Research Board and other prominent groups. He currently serves as secretary of the DFI's Ground Improvement Committee.
Peel applauded the timing of Marinucci's hire. "We're about to roll out our new Tier 4i product line in North America," he said.
Soilmec SpA, part of the Trevi Group, builds and services foundation drilling and construction equipment for use in bridges, railways, buildings and other types of projects. It was founded in 1969 and has about 1,300 employees worldwide. For more information, visit www.soilmec.com.
 For more about American Equipment & Fabricating, visit www.american-equipment.com or call 401-438-2626