Wyo-Ben promoted John L. Wornom to vice president of sales and marketing. Wornom, based in Billings, Mont., will take charge of sales, marketing and customer support.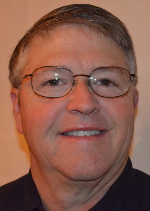 Wornom
Wornom has more than 20 years of experience in the horizontal directional drilling industry and most recently served as Wyo-Ben's trenchless sales manager. He has a bachelor degree from Kansas State University.
Wyo-Ben mines, processes and distributes sodium bentonite products for a variety of drilling and industrial applications. The company, founded in 1951, has three processing facilities in north central Wyoming. For more information, call 406-656-0748 or visit www.wyoben.com.