The Deep Foundations Institute has named Arturo L. Ressi di Cervia as this year's recipient of the group's Distinguished Service Award for his contributions to the industry. He becomes the 33rd recipient of the group's highest award for an individual.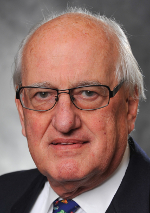 Ressi di Cervia
Ressi di Cervia is a recognized expert in slurry walls. He worked early in his career on the design and construction of the World Trade Center, a structure that withstood the Sept. 11 disaster and may have helped prevent the Hudson River from flooding parts of lower Manhattan. Other credits in his portfolio include: deep cut-offs in Manicouagan, Wolf Creek and the New World Center in Hong Kong; and slurry wall projects for subways in the United States, Korea, Singapore and elsewhere.
He currently serves as special projects executive with the Eastern District of Kiewit, and as a foundation and geotechnical consultant. Ressi di Cervia joined DFI in 1990 and has served on the board of trustees since 2010. He holds a degree in civil engineering, with a focus on soil mechanics, from Bologna University in Italy. His career has also seen him hold executive positions at ICOS, a specialty foundation company, and with Treviicos, where he served as U.S. president.
Ressi di Cervia regularly writes and lectures on technical matters and holds several patents in the U.S.
The award will be presented Sept. 27 at the DFI's 38th annual Conference on Deep Foundations in Phoenix.
The DFI is an international association of contractors, engineers, academics and suppliers in the deep foundations industry with more than 3,300 members worldwide. For more information about the Deep Foundations Institute, visit www.dfi.org.