As the drilling industry wraps up a fantastic year of business, I can't help but think, did we, as drilling professionals, accomplish all that was possible? Think about the industry's current potential. Over the past two years, the federal Bipartisan Infrastructure Law and Inflation Reduction Act have offered drillers endless opportunities to diversify their water well businesses to drill more. New York State estimates it needs more than 100 million bore feet of geothermal loops installed by 2030. Colorado, Illinois, Massachusetts, Vermont and Michigan have all focused on initiatives to increase geothermal drilling opportunities.
Beyond ground-source geothermal, 2023's construction drilling footage rose five-fold due to infrastructure projects for road building, pipelines and other new structures. Yet, as drilling professionals, we could have drilled more with the proper advocacy for our expertise. Drillers, I want you to stand up, walk over to the mirror, and repeat after me:
I am good enough.
I am smart enough.
And gosh darn it, I own and operate millions of dollars worth of capital equipment onsite to discover the unknown.
Did that feel good? Now, let's double our business and get involved in industrial drilling in 2024.

Good Enough?
Drillers, what best practice did you improve in 2023? Building a successful diversified drilling company requires documented best practices that fit your operating territory, and continually improving on them. As demand for boreholes increases across the country, we need reliable drilling companies to prove their capabilities. In the past five years, I have witnessed great drilling companies lose bids to "new" drilling companies with great marketing and poor execution. It is easy to blame the clients for not understanding everything required succeed in drilling. However, the actual issues come from both the client and the driller. First, there are so many projects out for bid and ready to start that practically every job is behind schedule. Therefore, clients often prefer any company that can promise a faster completion schedule. Second, many competent drilling companies do not take the time to outline the projects that made them great. When we drill a water well, we can see the results in a clear glass. Yet a borehole with a loop to the bottom does not yield the same satisfying result. Take the time to document your best practices and successes, especially when those successes involve being hired to recover a behind-schedule drilling project from a failed concept. That type of success story makes you beyond good enough.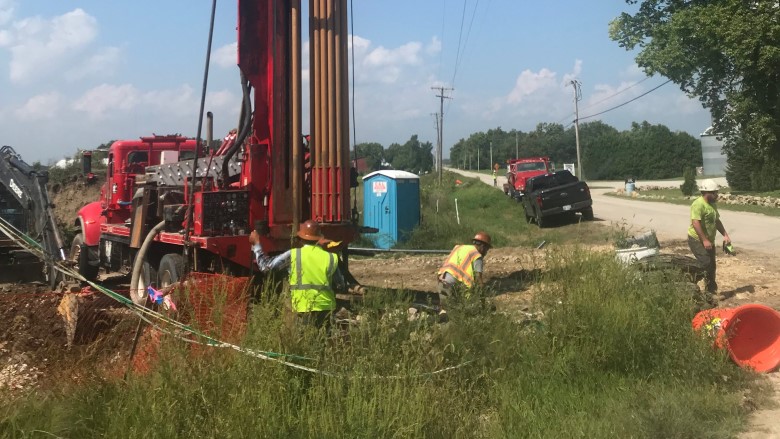 Industrial drilling projects like cathodic and geothermal often have more stakeholders. That means more engineers, regulators and others to plug your company into.
Source: Brock Yordy / The Driller file

Smart Enough
Do you want to diversify your drilling business into heavily engineered drilling projects? That requires the smarts and discipline to back up your company's best practices and success stories. The difference between a concept and efficient execution is all in the drilling reports. But, before creating reports, we must first design the right drilling program around the project specifications: rig, tools and the drilling method that fits the project's downhole conditions. An excellent report outlines the following information to create key performance indicators:
Weather conditions
Day and time
Rig hours
Rig performance
Bottom hole assembly
Bit type
Bit life
Weight on bit
RPMs of bit
Drilling fluids
Solids creation
Expected changes in downhole conditions
And rate of penetration
Next, the drilling program and results for the report can only be as reliable as the driller on the platform. The driller and crew must understand the importance of record keeping. Real-time documentation and critical thinking are crucial to replicating results. Finally, take your best projects and create a project success book. This helps you showcase your company's ability to efficiently and consistently perform work.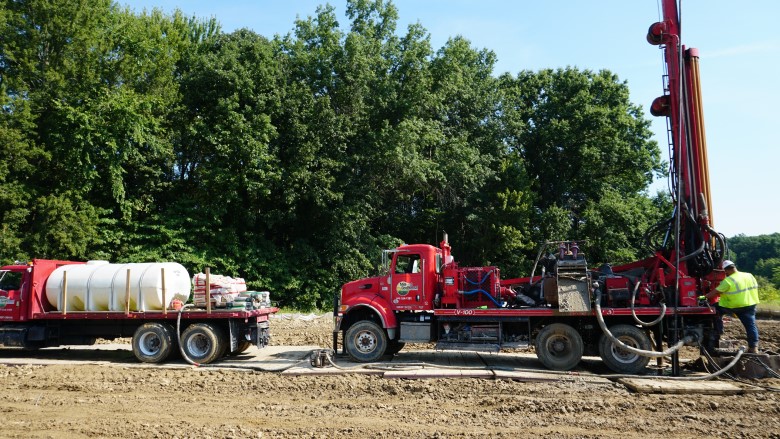 Growth can often mean putting your driller ego aside. Unity in the industry can help everyone make a better case for what we do. 
Source: Brock Yordy / The Driller file

Millions of Dollars in Equipment
Industrial drilling projects such as cathodic and geothermal continue to have more stakeholder involvement than simple water wells. Often, the individuals involved have advanced degrees that allow them to create projects with specifications that ensure proper performance. As the drilling contractor, we are also a stakeholder with millions of dollars in equipment onsite to discover the unknown and aid in harnessing the subsurface. Our job is to use those stakes to advocate for the drilling method that has allowed our company to become great. Our company's success is the ultimate advanced degree for the drilling industry. However, that thought process does not give us a free pass to stop improving and seeking better ways to drill safer, smarter, faster and deeper. It should empower veteran drillers to advocate for the best method for their program, allowing for on-time project completion.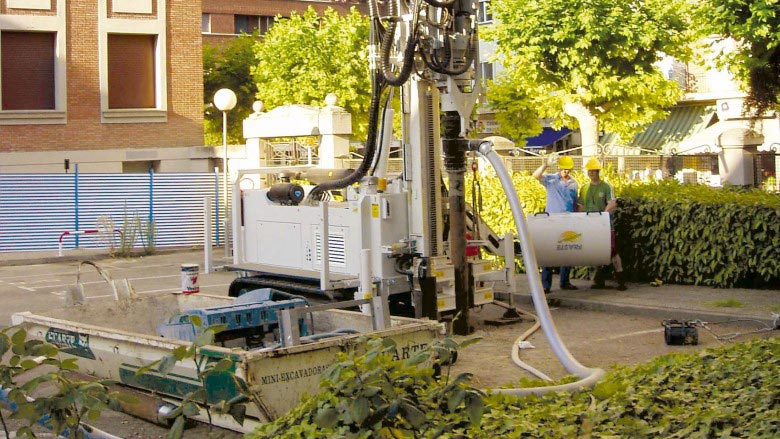 While the demand for drilling has increased, the risks and equipment wear and tear haven't changed.
Source: The Driller file

Share Knowledge - Gain Support - Proven Results 
The only way we meet our drilling goals in 2024 is to get every drilling company, new and old, to look in the mirror and chant our new mantra. As an industry, we need everyone already involved, new individuals who want to enter the industry, and new investors starting companies. Suppose great drilling companies do not share the knowledge and processes behind being good enough, smart enough and capable of generating revenue to support expensive capital equipment. Clients may seek knowledge and new approaches outside the industrial drilling industry, with varying results. Adopting new methods and technology from other sectors can lead to progress. When these methods succeed, more companies adopt these them and success in that region spreads. Alternatively, when a new method fails, it supports and advances current practices. Advocating for drilling methods widely utilized and quickly executed in specific areas allows for more rigs and drillers to succeed. As an industry, we must question when a bid or contract specifies specific drilling methods. Finally, when the industry buzz of a new process starts to gain momentum on a project, drillers should refer to documented drilling programs and drilling reports for solid proof.
Drillers, as you reflect on the last few weeks of the year and focus on 2024 goals, I urge you to think about the importance of driller unity. In 2024, take more time to understand the drilling companies in your region. How you can support each other? The more we share capabilities and knowledge, the better we can advocate for the proper application of the project. This is not a discussion about opening one company's books and proving the profit and loss, but rather understanding why and how one company can bid a project 20% lower than another. The demand for drilling has increased; however, that does not mean the risk and associated wear to the drilling operation have decreased. It is time to recognize that our tribal knowledge, best practices and proven results are worth much more, especially as clients require more drilling to complete their goals.