Well, we've talked about it for months here, but the Supreme Court finally handed down a ruling in the Sackett vs. EPA case. The ruling rebuked the agency on the expanse of waters of the United States (WOTUS), curtailing the administration's regulatory powers. Anchor Brock Yordy helps us sort out what the ruling means for drilling, groundwater and the regulations that affect our industry (and our futures).
"We're degrading the ability to have clean water and clean air," Yordy says. "And that means it's on to Congress."
The ruling likely puts the Biden Administration back to square one in efforts to give businesses, farmers and other property-owners clarity over where current federal regulations apply. It also urges Congress to codify the extent of the Clean Water Act and WOTUS.
This episode covers:
Emergency action plans (EAPs) for lightning and other hazardous weather
Tips for lightning safety
Waters of the United States (WOTUS)
The Supreme Court's ruling in Sackett vs. EPA
What the Sackett ruling means for groundwater, WOTUS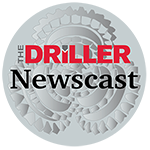 Click the right-hand menu for download options
Thanks for joining us. Tune in each Monday morning for the latest video or podcast. Whether you're at your desk or on the way to the jobsite listening in the truck, start your week with us. You can also find our show on Apple Podcasts and Spotify.
Drilling expert Brock Yordy is a regular The Driller contributing writer. Send news tips and interview suggestions to questions@askbrock.com.