I thought I was quite business savvy. However, I soon learned that I don't have a clue when it comes to unscrupulous schemers. There are bad people out there that make a living scamming the public!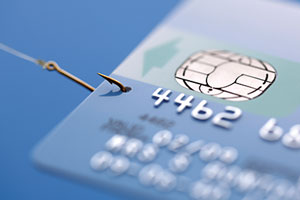 As a businessman, it's important to accept credit card or wire payments, but also to protect yourself when these types of payments get hijacked by scammers.
If you accept payment by credit, debit cards or wire transfer, be aware because your merchant charge provider may credit your account then, days later, if the charge is refused or turned down your bank account may be charged back.
Recently, we received payments for a pending purchase by credit card totaling a substantial amount. Weeks later our checking account was charged back. A month later we were still receiving charge backs — charges to our checking account from the merchant charge provider. I went to our bank to find out why we were being charged back for these credit cards. Our bank called the merchant provider and the provider connected me with the fraud investigator. The investigator advised us that these charges were made with stolen card information and, therefore, the charge backs.
I questioned the investigator as to why these charge cards were accepted if the cards were stolen. They advised me that the credit cards weren't stolen but the credit card information was. When the card holder disputed the charges, the fraud investigator became involved.
The charge backs to our bank account were OK. However, the merchant charge provider refused to remove the provider charges, to date amounting to quite a large amount.
In addition, when the money was in our bank for the product and the shipping, the same schemer convinced me to make a bank transfer as a shipping deposit to the shipper. Thinking the money had been deposited to our account, I wire transferred the deposit for the shipping. I later found out that this was a part of the same scheme, using stolen credit card information and requesting payments to a fictitious shipper. Now, I think it was all the same person or ring.
I'm just thankful that we hadn't ordered or paid for the products that the customer ordered. We are still trying to recover the merchant provider charges.
I just feel like a fool for getting involved in such a scheme. I thought that I was smarter than that.
I have learned a valuable and costly lesson. Unless you know the buyer, never sell anything by credit or debit cards, wire transfer or even a certified check. Even when you do, watch your checking account closely for charge backs.
---