The Massachusetts House of Representatives has passed a renewable thermal energy bill promoting the use of clean renewable fuels and technologies to heat and cool buildings.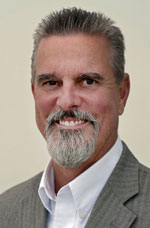 Dougherty
Senate bill 2214 is expected to be signed by Gov. Deval Patrick and will go into effect on Jan. 1, 2015.
"Passage of SB 2214 is great news, and a huge victory for the geothermal heat pump industry in Massachusetts and across the country," said Doug Dougherty, Geothermal Exchange Organization (GEO) president and CEO.
After the new bill is signed, the coalition will work with the Massachusetts Department of Energy Resources as the agency publicizes new regulations under the law.
The bill offers financial incentives for many thermal renewable energy heating and cooling alternatives. These include geothermal and air source heat pumps; solar heating; and bio-fuels such as wood pellets, wood chips, renewable bio-oils, or renewable natural gas. Credits for renewable heating and cooling technologies create financial incentive to invest in these technologies.
"Enactment of the renewable thermal legislation will help to reduce greenhouse gas emissions, expand our clean energy portfolio and bring us one step closer to realizing the goals set forth as part of the Global Warming Solutions Act of 2008," said Sen. Barry Finegold, the bill's primary sponsor.
Dougherty said the law also provides for measurement of system efficiencies that will provide metrics of actual performance. "As GEO advocates for similar legislation across the country, this will be extremely valuable to our efforts in promoting the renewability, efficiency and environmental benefits of geothermal heat pumps."
The Massachusetts Renewable Thermal Coalition, a group representing more than 40 local businesses and regional trade associations, was the leading advocate for the bill. Coalition members include the GEO, the Massachusetts Forest Alliance, the New England Geothermal Professionals Association, the Solar Energy Industries Association, Coalition for Renewable Natural Gas, and the Biomass Thermal Energy Council.