Multi W Systems Inc. appointed Dick Shear their general sales manager responsible for expanding products and services into new and underperforming markets.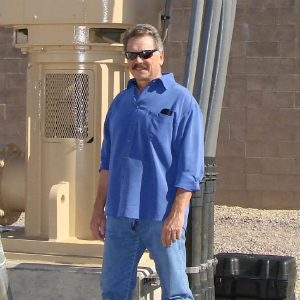 Dick Shear has years of experience working with pump manufacturers. Source: Multi W Systems Inc.
Having owned a pump business himself, Shear understands the importance of delivering quality goods, prompt repairs and cost-effective service to his customers. "We are a proud, family-owned business," Shear said about Multi W Systems. "I was attracted to join Multi W Systems because they exemplify the principles of our founding fathers — hard work, honesty and dignity. You are not just a number to us." He said that Multi W blends corporate sophistication with a down-home, personal touch.
Wen Wang, PE, president and CEO of Multi W Systems, said, "I invite you to take advantage of Mr. Shear's talents and task him to assist you on your next new and/or replacement pump application."
Shear's leadership experience includes vice president of sales and marketing for Peabody Barnes of Mansfield, Ohio; national sales manager of American Turbine Pump, Lubbock, Texas; fire pump product manager for S.A. Armstrong, Toronto, Ontario; and regional manager for National Pump Company, a division of Gorman Rupp, Mansfield, Ohio.
Multi W Systems is a southern California-based manufacturer and master distributor of pump systems, electrical controls and related engineered machinery. The company is staffed with licensed professional engineers and certified technicians spanning numerous disciplines and reaching a multitude of markets. The company is highly regarded for its ability to swiftly respond to emergencies with practical solutions for the most taxing fluid dynamic and containment issues.
For additional information on products and professional capabilities, visit www.multiwsystems.com.